I love that we recently had the opportunity to review a couple products for men! We often get to try out products for moms and kids, but rarely do men's products arrive at our doorstep.
But, with Father's Day approaching, we have gotten to sample a few products for men. My husband is one of the pickiest shoppers I know, so to get his vote of approval is a pretty big deal!
These are my hubby's top picks: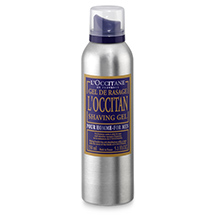 This shaving gel is great for sensitive skin. It leaves skin silky smooth and with a hint of a scent that
won't compete too heavily with your man's favorite aftershave.
(It works great on women's legs too. That's our little secret!)
Whether you are a country music fan or not, I'd bet you will be a fan of this cologne. Its a great combination of woody, spicy and fresh notes of grated Nutmeg, Lavender, Amber, Patchouli and Sandalwood.
My hubby has been a die hard Kiel's fan and this has become his new fave. It can be found at most drug stores and retail stores and is at a price point we all will love.