We featured Saltbox NYC last year
when we were able to giveaway one of their Getaway bags. I had shared that if I were Oprah and got to do a Favorite Things Show, that this would be one of the items I would give away. I was going to serve the audience
Moscow Mules.
That was my drink of choice last summer.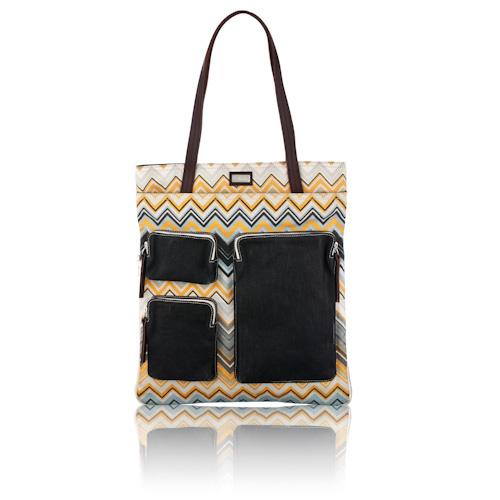 This year I have a new favorite bag from Saltbox NYC. If I were Oprah, it would definitely be one of the items I'd be giving away this year. My drink of choice this year? That would have to be a
Blueberry Acai Mojito
. It is pure joy.
Here is the low-down on the
Pickpocket Bag
. As always, it is made with their heavy-weight canvas that has been treated to be water-resistant. In "mom-speak" this is fabric that will wear well. Better than well, actually. It looks really good even after a lot of use. Change the look depending on the load you want to carry: keep the zipper around the outside closed for a slimmer look, or unzip to expand the gusset and widen the bottom. Even better, with the 3 different compartments on the front, you have ample storage space that is easy to zip in and out of. I found that I had the perfect fit for my keys, wallet, cell phone, and gum on the outside of the bag for easy access. The interior is lined and has an additional zipper compartment. This bag is the perfect fit for a good book and a laptop! It has accompanied me to many a sports practice over the past couple of weeks.
Mamas, this is a bag to hold onto.
And, one of you is going to get to hold onto your very own Pickpocket Bag. Saltbox NYC is generously giving away one of their
Pickpocket Bags in Cinnabar color
. They are also offering a special discount code for our readers -
Mama30 will get you 30% off site-wide. (Look at all their lovely products!)
This giveaway is going to work a little differently than our usual giveaways. Here is how you are entered to win:
Send an email to studio@saltboxnyc.com with the following in the subject line:
"MamaManifesto SENT ME: Add me to your VIP List."
In the body of the email simply include your name & email address.
The wonderful added bonus is that you will be on their VIP mailing list and will get alerted to other giveaways done by Saltbox NYC (I stalk them) and discounts offered, as well as new products.
Each email will be worth one entry in this giveaway.
Want some additional good giveaway karma? Like Saltbox NYC on Facebook and send off a tweet about them, and of course link up on your own blog. This company is run by an amazing mama who deserves to have a whole lotta buzz about her products!
The giveaway will be closed next Saturday at 11 PM pacific time, and the winner announced on Sunday.