We had a blast testing out all of the toys submitted for our 2011 Ultimate Gift Guide. We had some strong criteria for our gift guide this year: we wanted to promote toys that were educational, value-driven, earth-friendly, or promoting physical activity or creativity. I think you will find this list to be a unique collection of toys that your children will enjoy long beyond the first unwrapping.
Best Gifts for Babies & Toddlers
The Green Toy Stacker takes a classic toy and makes it safer and more playful. The eight whimsically colored nesting pieces stack easily from large to small, while also allowing little builders to use their imagination and stack in any order. Little ones can develop hand-eye coordination and color recognition. This Stacker is made in the USA from 100% recycled plastic milk containers which save energy and reduce greenhouse gas emissions. Packaged using only recycled and recyclable materials and printed with soy inks.
The Momma Developmental Meal Set works with your baby to increase motor skills and enjoy feeding time. Stage one utilizes the plate and spoon. The plate is non-slip and non-tip base. Two compartments separate foods, promote taste differentiation and develop dipping skills. The spoon with soft tip is easy on the baby's gums. The rocking base entertains while keeping the utensil upright and preventing contact with soiled surfaces. Stage two utilizes the same plate with the fork with its rigid, yet soft prongs that promote normal use of utensils by baby.
Livie & Luca was formed in 2005 when three friends, all new moms, compared notes and discovered there weren't any shoes on the market with the modern designs, flexible soles and affordable prices they craved. Deciding to create their own shoes, Designed to "tread lightly" on the earth, Livie & Luca incorporates eco-friendly practices wherever possible. Each of their baby and toddler shoes are made by hand. In this spirit, shoe makers leave their markings on each shoe which can be found under the strap. To reduce their carbon footprint, Livie & Luca chooses to use remains of high quality leather that would otherwise be discarded. Each pair of shoes is as unique as the child who wears them.
Best Gifts for Preschoolers
The EZ Baseball Bat is an easy way to teach your kids to play baseball. Slide the ball on to the bat and they can learn to swing without need a pitcher. . Once the batting skills are improved you can remove the stopper on the bat and your kid can practice with the pitches to improve their skills. A perfect starter kit for learning baseball.
Green ToysTM Blocks are the world's most environmentally friendly basic building set. All 18 boldly colored blocks are oversized and lightweight, making it super easy for tiny hands to stack and unstack. This unique block set includes a variety of shapes for building castles, towers, or any imaginative structure budding architects can dream up.
In this customized puzzle created at Shutterfly's website, your child is shown side-by-side with their favorite character, from Winnie the Pooh, to Disney Princesses to Transformers and GI Joe. It's a great motivator to get kids interested in doing puzzles!
Storyland Yoga is a fun-filled adventure that infuses children with an eco-conscious message. Two unique stories, "Save the Whale" and "Condor Trek" engage a child's imagination through storytelling. Kid's learn yoga postures by becoming part of the story and imitating animals. Yoga is great exercise and helps to calm children and give them focus.
These adorable princess skates adjust without any tools to fit shoe sizes 3-6. The quad wheel design provides maximum stability for your own little princess, and left and right side brakes allow quick and easy stops.
Razor reinvents the classic three-wheeler of the 1970s with the Rip Rider 360, which replaces the large back two wheels with dual inclined caster wheels. The casters allow resistance-free drifting and spinning action, and the freewheel system invites incredible coasting speeds. And the super-cool, steel framed design will make on-lookers dizzy as you spin-out.
On Songs from the Playhouse (the first TruWorship album aimed at preschoolers), kids join characters Chloe, Jack and Olivia as they enter the world of The Playhouse where the foundations of God's truth are explored. With guest appearances by Tim Hughes, Crystal Lewis and Jody McBrayer (formerly of Avalon), Songs from the Playhouse stands on the cutting edge of the preschool worship experience.
Treasure Chest Pets are the first and only organizers that make putting things away fun and a great way for kids to keep their special things safe. Designed to look like cuddly stuffed animals, each TC Pet has a magnetic, detachable, pillowy stuffed animal head and stuffed animal bodies that contain external and internal compartments for organizing and storing children's (and grownups!) treasures. Treasure Chest Pets are a great way for kids to keep their special things safe.
Kauzbots are super cute robots that have a "cause" attached to them. Proceeds from the sales of these robots your children are sure to love go towards the causes they have been assigned to. They are robots "with a heart", and they all have a little pocket sewn on them that do hold a little heart. My kids and I not only love the design of the bots, but engaged in some pretty meaningful conversation about homelessness (Kalvin's cause) and breast cancer awareness (Kaprice's cause).
Virginia, the clever crafter behind the Gingercake blog, has created a pdf template that we lowly "not-so-crafty-crafter-wannabes" can use to create these adorable little owls. The template for Lola is just as cute. If your preschooler is anything like mine, he or she will love their little "owlie" friends. We remind our son that owls are nocturnal and stay up all night watching over him when he feels nervous as night.
[This is also a great gift idea for school aged kids who want to tackle some sewing projects, as well as mamas who like to sew!]
Best Gifts for School-Aged Kids
This sophisticated, yet kid-friendly toy features six distinct interactive options--such as a Digital Reader, Game Player, and MP3 Player--that will entertain and teach kids aged 3 to 7. Made of rugged plastic that will survive all kinds of crazy play, the iXL is similar to popular hand-held game players, but is designed for the use of younger children and focused on early reading and math skills. The device opens like a book to reveal an LCD touch screen that displays all the action. Your kid will navigate through the activities by touching the tethered stylus to the screen.
.
The Razor Siege Caster Scooter is a fun spin on the classic Razor Scooter. It lets riders master sideways drifting for an exciting, unusual ride. Young adventure-seekers can ride the Siege like a standard scooter, or twist and propel as they master the basic technique.
After 2 years of filming spectacular dance numbers, miniature candy-carnivals, tap-dancing robots & poolside chickens, NYC's Parent's Choice award winning rock band for kids, The Jimmies, present their highly anticipated first DVD . Featuring The Jimmies infectious songs, every moment is infused with laugh-out loud humor, sophisticated imagery & important lessons like how to sneeze into your arm, set a tadpole free & layer in the wintertime.
This fun outdoor toy captures insects by battery-operated vacuum suction power without harm into a clear plastic capsule. You can view the bugs through the magnifier in the capsule. The "capture core" even includes a magnifier for close-up viewing
Fuzzoodles are a soft construction toy that promotes imagination, creativity and small motor skills. Fun for Boys and Girls endless creation possibilities in each kit. With Fuzzoodles kids can build an endless cast of adorable and fluffy critter characters that are fun to create, collect and play with. With Fuzzoodles you combine colorful, bendable Noodles with the soft tactile feel of real plush.
Radio the World is TruWorship's first release aimed at elementary students. Radio the World is a collection of eleven songs created specifically to help parents and churches create environments for kids to respond to God. A mixture of current and original worship songs by Tim Hughes, Crystal Lewis and Jody McBrayer (formerly of Avalon). With an energetic and current sound, Radio the World stands ready to revolutionize the elementary-aged worship experience.
The Slither Drift Scooters key features are a rear swivel truck that allows you to adjust the tension to customize your ride, oversized front wheels with big wheels up front helps maintain balance. The molded anti slip deck traction keeps your feet in place. The high performance knobbed hand grips enhance your control; the integrated folding mechanism features a quick release neck and is constructed from high-tensile steel parts and components.
One of several new board games from LEGO, Pirate Code is a game of luck logic where players try to crack their opponent's secret color code of pegs. Kids Build the game themselves from the provided Lego components, then 2-4 people can play the code game.
The award-winning Superstructs Starter Set is designed to build rolling cars and trucks. The set includes illustrated, step-by-step plans to create a tractor, dragster, dune buggy, and monster truck. Or kids can use their imagination - and the Superstructs building system pieces - to build other great creations! Superstructs also has sets catering to girls.
Jesus Calling: 365 Devotions for Kids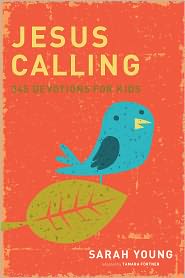 The powerful devotional by Sarah Young, Jesus Calling, has been adapted for children. Each devotion is written from Jesus' point of view. It is simple, and incredibly relevant to our lives each day. If you are looking for a short daily devotional for your child to read, or to read as a family, this book has our highest recommendation.
Your Story Hour recordings archive historical events and characters in a full-dramatized audio track. They allow kids to listen to history in an engaging, powerful way. They are ideal for home, car rides, and classroom use. [warning: you may find yourself taking the "long way" just to hear more of the engaging stories!]
Best Gifts for Tweens
Klutz has a huge array of gifts catering to the tween set. One of our favorites is the Bead Loom Bracelet Kit. It features detailed instructions and step-by-step illustrations for making seven different bracelets. All of them are surprisingly simple to make. The book comes with all the supplies your tween will need, including beading floss, needles, and thousands (really!) of sparkling seed beads, bugle beads, and specialty beads.
Arc-a-Teks are about collectable building fun. Arc-a-Teks bring a new personality to Superstructs through collectible character sets. Each set comes with enough pieces to build two Arc-a-Teks simultaneously and comes with a code that will give you the plans for building a third. All Arc-a-Tek pieces are compatible with all other Superstructs components so you can combine sets for super building experiences. Arc-a-Teks come in a nifty handled bucket—suitable for storage and transport.

Everything a girl needs to design, make, and wear headbands in her own personal style. This chic how-to book shows young designers how to wrap the band and then make and attach super-cute embellishments like bows, ruffles, and sequined flowers. All the supplies to make three uniquely beautiful headbands are provided, along with step-by-step instructions for five beautifully banded hairstyles. Fashion, craft, and beauty all tied up in a ribbon.
Do you have a car enthusiast who is a few years from the coveted driver's license? In this kit from Smart Lab, kids will learn how to illustrate custom cars using a light table, colored pencils, acetate overlays printed with simple traceable outlines of car silhouettes, and 95 traceable "cling" accessory add-ons.
The SKLZ Pro Mini Hoop is the first indoor mini-hoop with the look, function and durability of a professional grade basket. The SKLZ Pro Mini Hoop includes a profressional-grade, polycarbonate, shatterproof backboard and spring-action break-away steel rim for slam dunks. Easy to assemble and fully foam padded to prevent damage to doors or walls.
A science kit concocted specifically for girls by Smart Lab! Covering science and beauty, projects/recipes use household materials and custom-tooled components to create scrumptious-smelling spa treatments at home. The citric acid adds pizzazz to bath bombs, and the cosmetic-grade glitter gives a shimmery glow to your products. Suds up! In Sweet Spa!, author Jenna Land Free puts the focus on all-natural products that include bath bombs, scented stones, body scrubs, fairy dust, glitter gel, lip balms, masks, and even bath salts. Emphasis is on a you-can-do-it-yourself attitude. The science behind the ingredients and formulas is peppered throughout this fully illustrated book.
The first scooter with Shox giving the scooter spring action for higher jumps, bigger tricks and more air. The flexible Shox deck allows for the ultimate control and handling. Has an adjustable height bar and also folds to carry. For safety it has back wheel brake.
.
Space Chips are a new intuitive building toy that allow kids and adults to explore shapes and space. Each box comes with 50 Space Chips and a "tips-and-tricks" product sheet where kids can learn how to build the basic figures.
Designed By You Special Occasion Kit












This kit contains everything your future fashion designer needs to create their first runway designs. They will ooh and ahh over all the components that make up this creativity inspiring kit!
This guided journal by Karen Hill helps pre-teen girls learn how to talk and listen to God. Each reading offers a new topic with a Bible verse, illustration from Bible characters or Christians, a sample prayer, and guided questions to help girls form their own prayers. There is also a special "Prayer Path" section for them to record their prayers and answers to their prayers.
The modern design is appealing to pre-teen girls with a flex-cover and elastic band closure.


My Faith Journal

Most girls love to journal. In this My Faith Journal, Karen Hill brings "teen-tested" questions to help girls grow in their faith. Guided questions on relevant topics help girls meet the intersection of faith and daily life. The fun, colorful design creates a keepsake journal that encourages young girls to write about their feelings.


For Adults
Of course, we couldn't leave our gift guide just to the kids. If you are still looking for the perfect gift for your husband, parent, or friend, might we suggest:
Red Letter Words, original artwork
A team of sisters (Dee and Kelly) have created a company that offers an array of artwork (and custom options abound) that is as beautiful as the words that are displayed. My two favorites are the "Fruits of the Spirit" and "Love Never Fails" prints. You can choose from gallery mount or canvas wrapped art pieces and you will smile every time you pass them in your home! This would also make a phenomenal wedding gift.
Moji provides therapeutic and relaxing moist heat therapy for the neck, shoulders and upper back. Moist heat penetrates deeper to reduce muscle soreness, stress and relieve pain, and best yet: it's portable and wearable, so you can experience the benefits on-the-go. A couple minutes in the microwaves provides up to an hour of back relief.
Based in Uganda, Krochet Kids employs locals to hand-make hats, scarves, and other cozy crocheted goods. The hats are sold in the US on their website and at most Nordstroms.
Struggling to keep your digital videos organized? Wanting to make great home movies or slide shows? This mult-facted media software can help even the most technologically challenged keep their digital media organized and accessible.
31 Bits Jewelry is made out of 100% recycled paper, posters, and magazines by internally displaced women in Northern Uganda. Each piece of jewelry is unique and hand-crafted by a woman in the community of Gulu, Uganda.
Personalized stationary is always a thoughtful gift, and Paper Culture's clean, modern designed on recycled paper are a great bet. Plus, with every order Paper Culture will plant a tree!
These bags are designed by a true artist who uses african fabrics and unique design truly inspired by Africa itself. They are stylish with just the right amount of funkiness to add modern flair. They are lined beautifully. They look like they belong on the shelves of Anthropologie. Check out
the shop here
.
Erbaviva Relax Bath Salts
Nature's Basin offers a massive selection of the finest natural and organic skin and body care products. These bath salts are sure to become a new fave for anyone on your list. -Blended with antidepressant neroli oil, also known as orange blossom, and rose geranium for stability, they also contain deeply relaxing lavender and rose for reducing anxiety. Made with sea salt and epsom salt, these salts will turn the water silky and soft and ease muscle tension while they ease your mind.

There are so many cute stamper designs from Invitation Consultants. These are the gifts that are so fun to give, because we so rarely will splurge on a stationary item for ourselves. So, make a pinky swear promise with another friend and give each other the gift that will keep on giving!
Eco-Me has put together kits that contain everything you need to create your own chemical-free cleaners that really work! This kit contains the containers and ingredients needed to make an all purpose spray, furniture polish, and soft scrub. The herbal smell is lovely, but the best part is knowing that you are not adding any toxins to your home while cleaning.
This is THE perfect gift for the loved one who loves coffee or other warm beverages. This little machine (it does not take up your precious counter space) heats and froths milk for you in a jiffy. Simply pour in your milk and press the button (cold froth, hot froth or warm froth) for the desired froth temperature and by the time your coffee has finished brewing, you will have steamed and frothed milk that will give your local coffee bar's barista a run for his money.