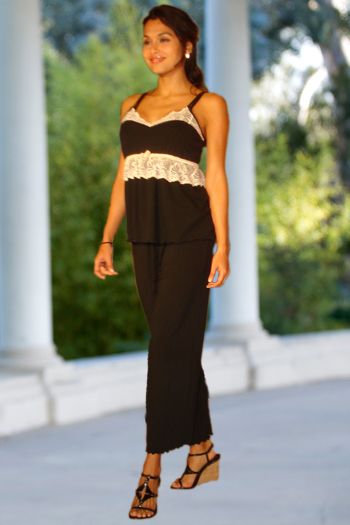 Our next giveaway is for a beautiful nursing top from Larrivo! To familiarize you with Larrivo, we'd love to tell you a bit about their founder and how she developed a passion for nursingwear:

"It's one of those "conversion stories".... I originally made a 3 month commitment to breastfeeding just for the health benefits. It turned into an amazing 13 month life changing experience. I couldn't find anything that was remotely fashionable and had the idea for Larrivo which is Italian for "the arrival". Two patents and five years later we've been achieving our mission of helping new moms look and feel beautiful while breastfeeding. The collection is fashion forward and we enjoy a large celebrity following. The fabrics are fantastic to the hand and the fit is great. All the pieces of the collection can be worn as innerwear, loungewear or daywear. How a customer wears it depends on what color or print they select, what piece they select and how they feel about themselves when they put it on. Some women just want to wear Larrivo to bed. Others want to wear it out and all tell us that it's so comfortable, fashionable and functional that they never want to take it off!!"


Larrivo has a great line of nursing camisoles and nightgowns that are perfect for lounging in comfort at home. They are very figure flattering and forgiving as the body changes shape post partum. The bulit-in nursing bra is comfortable and supportive and the snaps are very user friendly, and the camisoles are pretty enough to be worn alone or under another shirt.


To be entered in this giveaway, please leave us a comment answering the following:


"What is your favorite around-the-house outfit?"


How to Get Extra Entries:


***When you enter an extra entry you must post a *separate comment* for each entry, sorry but we can't keep track of extra entries unless you do this. ***






1. add our blog to your blogroll and leave a comment on this post with the link to your blog



2. become a "follower" of our blog by clicking here (or at the sidebar on the right)
3 join our facebook network by clicking here

[this giveaway will be closed on Thursday at 11 PM, & the winner will be announced next Friday!]

And now, for the winner of last week's giveaway:
Congratulations! Shoot us an email in the next two weeks and we will hook you up.