Looking for the perfect gift for Mother's Day? Whether you are shopping for your own mom or looking for hints to drop to your own hubby, here are some ideas for unique Mother's Day gifts.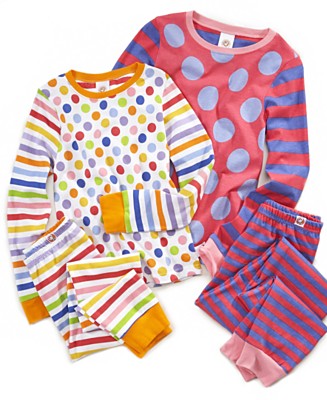 Little MisMatched is a fun company that started with crazy socks. They now have adorable pj sets in cozy cotton. Our favorite part - they have sizes in baby up to mama, so you can (mis)match your little one if you like!

Dasiy Princess Paperie is a great stationary company that has "gone green", and we don't mean with envy. They offer a variety of eco-friendly styles with great modern detail. From the paper to the printing, their process is eco-friendly. Daisy Princess Paperie brings a splash of graphic design and a shot of fine art to your paper and gift collections.


Sundari Skincare is a collection of anti-aging skincare products created from the purest ingredients in nature. It blends modern science for immediate results with botanicals known through ancient wisdom. Their products are formulated with organic ingredients where ever possible, with no synthetic fragrances or dyes. Essential oils used are of therapeutic grade, so your skin will look and feel great. We love the Gentle Gel Cleanser and the Lavender Moisturizer.

Not Just A
ny Old Day makes unique and personalized Calendar Keepsake Charms that are a lovely new way of remembering, cherishing and celebrating a very significant month and day in the life of the person who wears it. Marked with a genuine Swarovski crystal, on the date in the month that holds a special meaning, this keepsake piece is the perfect gift to yourself or someone else - it never loses the special meaning to the person who owns it. Made from Solid Sterling Silver, they make a charming Mother's Day, or Father's Day present, and its the perfect gift for new parents to mark the birth of a child.



ScanDigital is a service that scans and retouches images, preserving them for future generations to enjoy, and a great way to give moms something meaninful and sentimental. Here is a selection of gifts sure to put a tear in any mother's eye:

Let Mom choose from services like photo scanning and retouching, home movie transfer services, digital photo frames, slideshows, photo canvas prints and many other gifts.
Give Mom a Slideshow by ScanDigital featuring her favorite photos of you together. Choose from an unlimited selection of music and set the Slideshow to your mom's favorite song. She'll love watching it on her special day!
By sending Mom's photo archive to ScanDigital, she'll be able to organize all of her photos in one place, share them with friends and family, and ensure that precious family memories are preserved for future generations.
Allow your busy mom to relax on the couch and relive her favorite old home movies on DVD.
Collect your family's archive of home movies from VHS tapes to reels of film and send them into ScanDigital to be transferred on DVD!
ScanDigital is currently offering several Mother's Day packages as a special promotion for gifting the mom in your life. We love the
Mom Starter
Package
- for $75, mom can have up to 100 photos, slides, or negatives (or 4 VHS tapes) converted to digital.
Leonidas Chocolates
are the perfect way to indulge a mom. Their ballotin assortment includes a selection of sinfully smooth truffles, butter creams, and pralines in milk, dark and
white chocolate coverings, all in a stylishly wrapped floral package. If it is possible to fall madly in love with a box of chocolates, then the assortment is the perfect place to start. These chocolates are soft, fresh, and truly melt in your mouth. Their gifts arrive fast and fresh, carefully packaged in protective Styrofoam containers to protect the chocolates during shipping.
And a heads up - Leonidas is going to run a promotion with Amazon.com featuring it as the "deal of the day" TODAY
(Saturday May 2nd) for 24 hours. It's just $33 all inclusive instead of $39 for the chocolate + $12 for the packing and shipping. On this one, everything will ship Monday for Delivery on Wednesday or Thursday.
Okay, it's not really porn. But we think this is one funny book/ Every page has a cute guy saying phrases that every new mom finds attractive: "Remember, tonight's my feeding- don't wake up!"
We love the concept, and at $12, it's a great shower gift that's sure to get passed around. You can find it, and tons of other cute gift ideas, at uncommongoods.com.
Out of the Box Games
have a great variety of games that are fun for the whole family. Games are the gift that gives to the whole family - and we like their sketch game Backseat Drawing.
It's like Pictionary, but, the artists don't know what they are drawing—they can only follow the instructions given by another team member. It's fun to watch as players attempt to follow direction and to guess what is being drawn. For example: Direct a teammate to draw a square. Then have them draw triangle on top of the square. (It's a house). Get the picture?